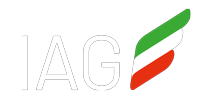 500+ angels for global business connections and strategies
Network 100+ international partners for future capital raising
Synergies with IAG portfolio of 80+ startups and scaleups
Maximize your next round opportunities
Get in touch
We love serial entrepreneurs
Multidisciplinary hard/soft skills
Strong commitment in the project
Get in touch
Presence of professional investors
Clear Roadmap and KPIs
We complete at least 50% of the round
Get in touch
A quick and easy way for pre-seeded start-ups to get the funding they need to grow quickly and without complications.
We offer financing up to 100,000 euros to help you grow your project and reach your potential in the best possible way.
Founders Friendly
Learn more
We focus on founders and understand the challenges and opportunities of building a business.
Flexible Tickets
Learn more
SAFEs, Convertible & Equity: our financing options are flexible, designed for start-ups, and aimed to help you grow your business.
Eden Ventures is an international venture capital firm, backed by IAG, the main Italian business angel network. We are the garden of Eden of pre-seed startups allowing founders to let their talents flourish. Our top founders can leverage a 500+ angels network unlocking business connections and fundraising opportunities with club deals and VC partners.